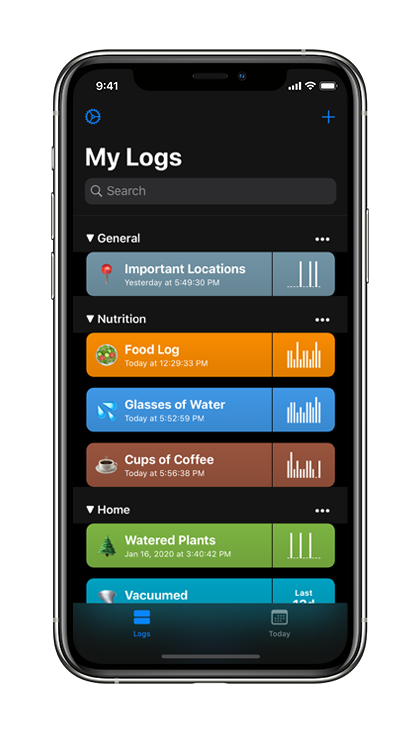 Powerful lifelogging for iPhone.
Elogy is a beautiful, powerful, and easy app to keep track of everything that's important to you.
Complete Flexibility
Elogy doesn't tell you want to log. You can create logs for anything you like, and we provide a wide variety of log types to help. Log locations, notes, list selections, or just the date and time.
Organize your logs in folders and create as many as you like. Customize logs with colors and emojis to make it yours.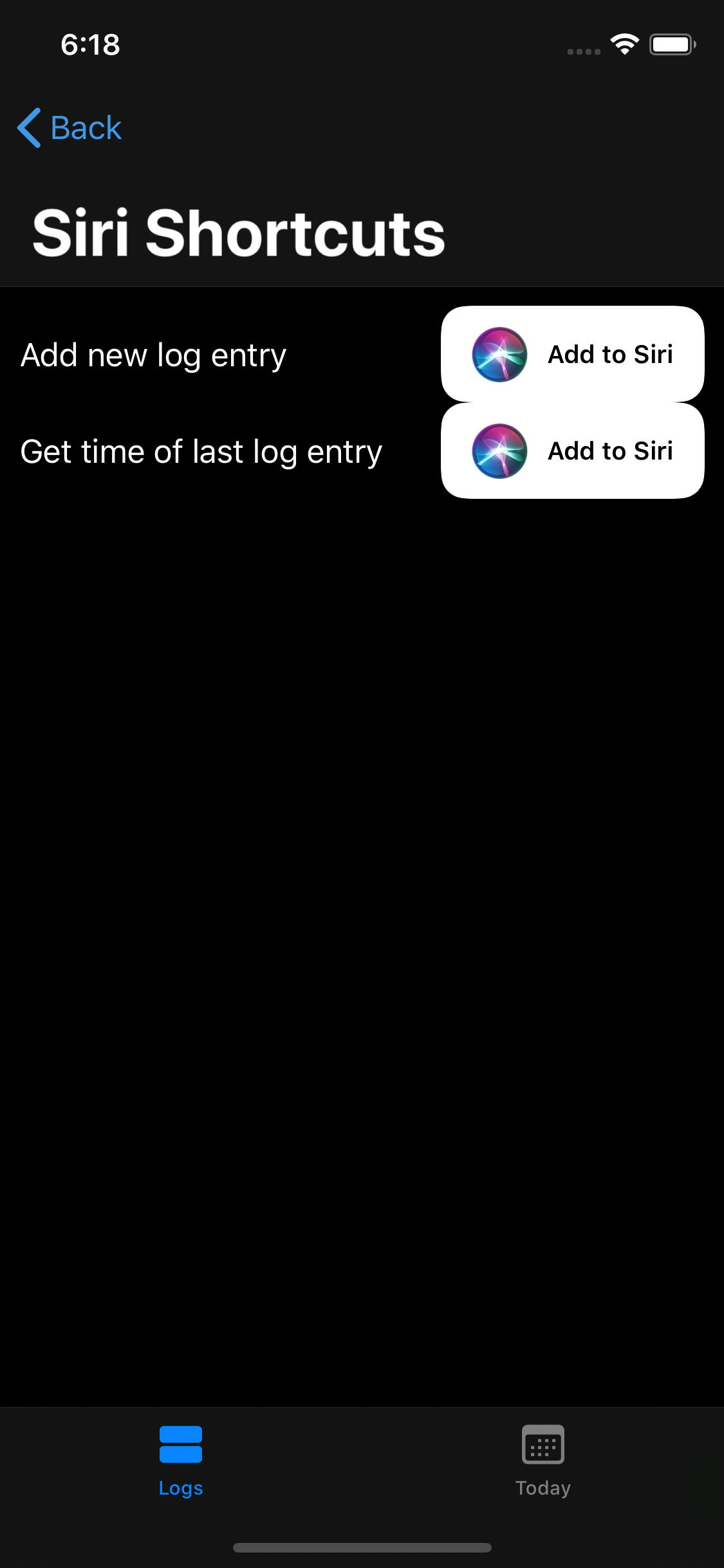 Siri Shortcuts
Elogy provides support for Siri Shortcuts, allowing you to interact with Elogy by voice. Ask Siri for when the last entry for a log was, or for simple log types, ask Siri to add a new log entry.
This works on your iPhone, Apple Watch, and even HomePod, so you always have easy access to your logs.